Art Glass:
Scrap art glass (any color small pieces from scrap drawers) is $2/ounce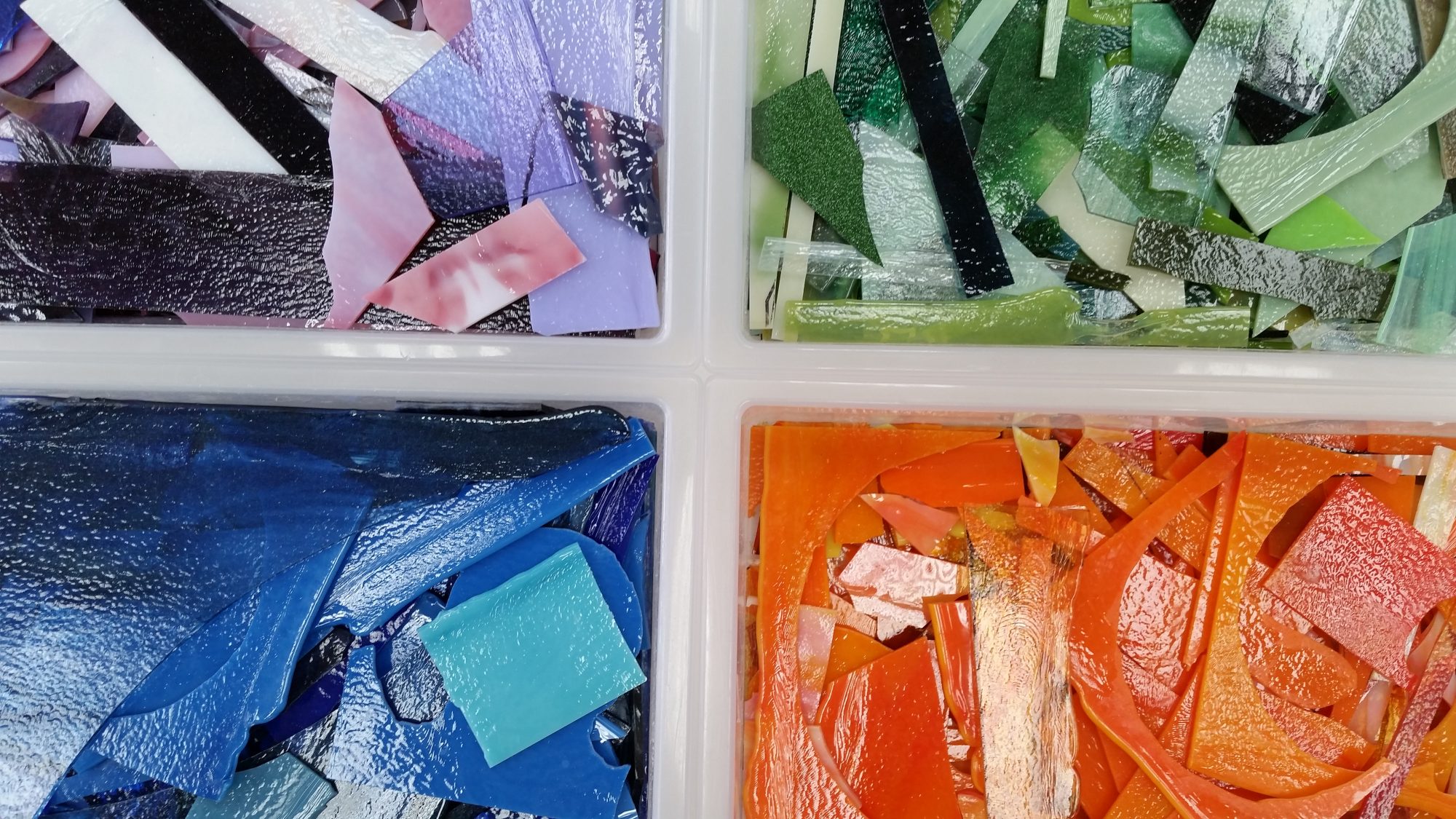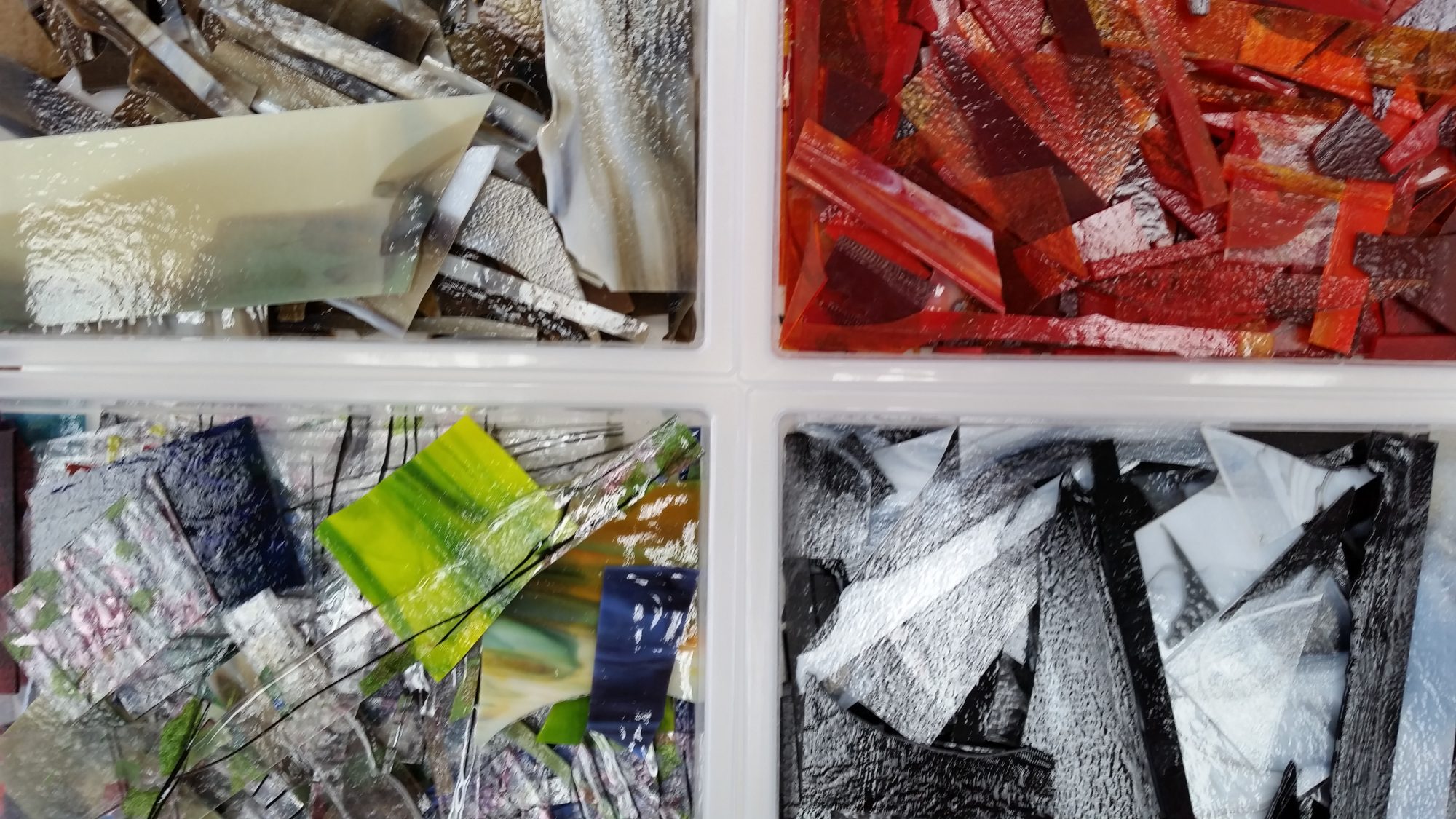 The price for larger pieces of art glass are based on the retail cost of the specific sheet and the percentage of glass you want.  Full sheets (35″x20″) of Bullseye Glass Co. colored fusible art glass range from $94-$377.  The sheets in the picture below are $108, $108 and $96 from left to right.  We have many colors and combinations to choose from.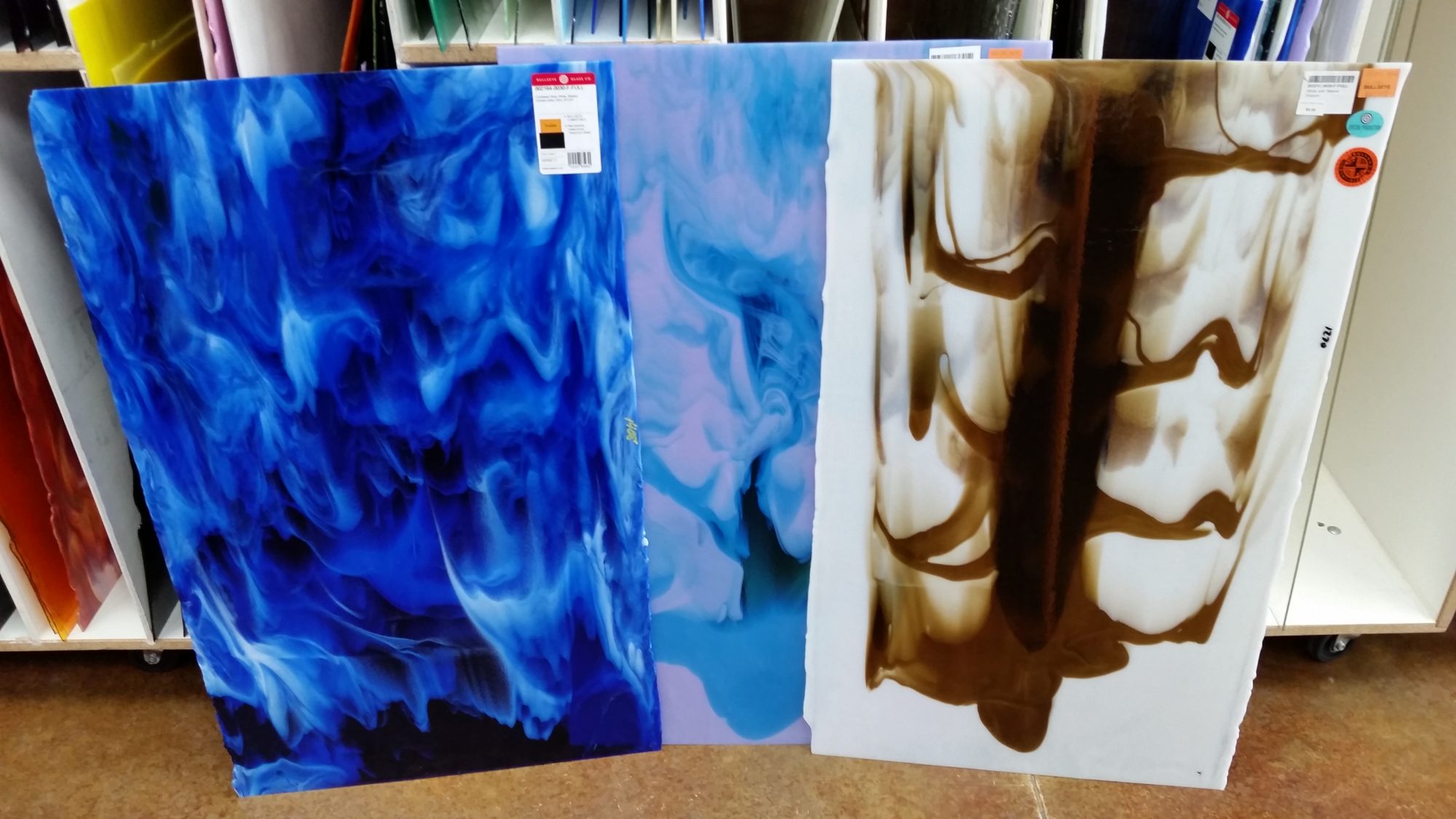 Scrap dichroic glass ranges from $8-$20/ounce. The pieces in the picture below are $8/oz.

Glass Cutting Tools:
All you need to start cutting glass at home.  A variety of Toyo cutters to meet your preference, running pliers, grozing pliers (narrow and regular), mosaic nippers and oil for your cutters.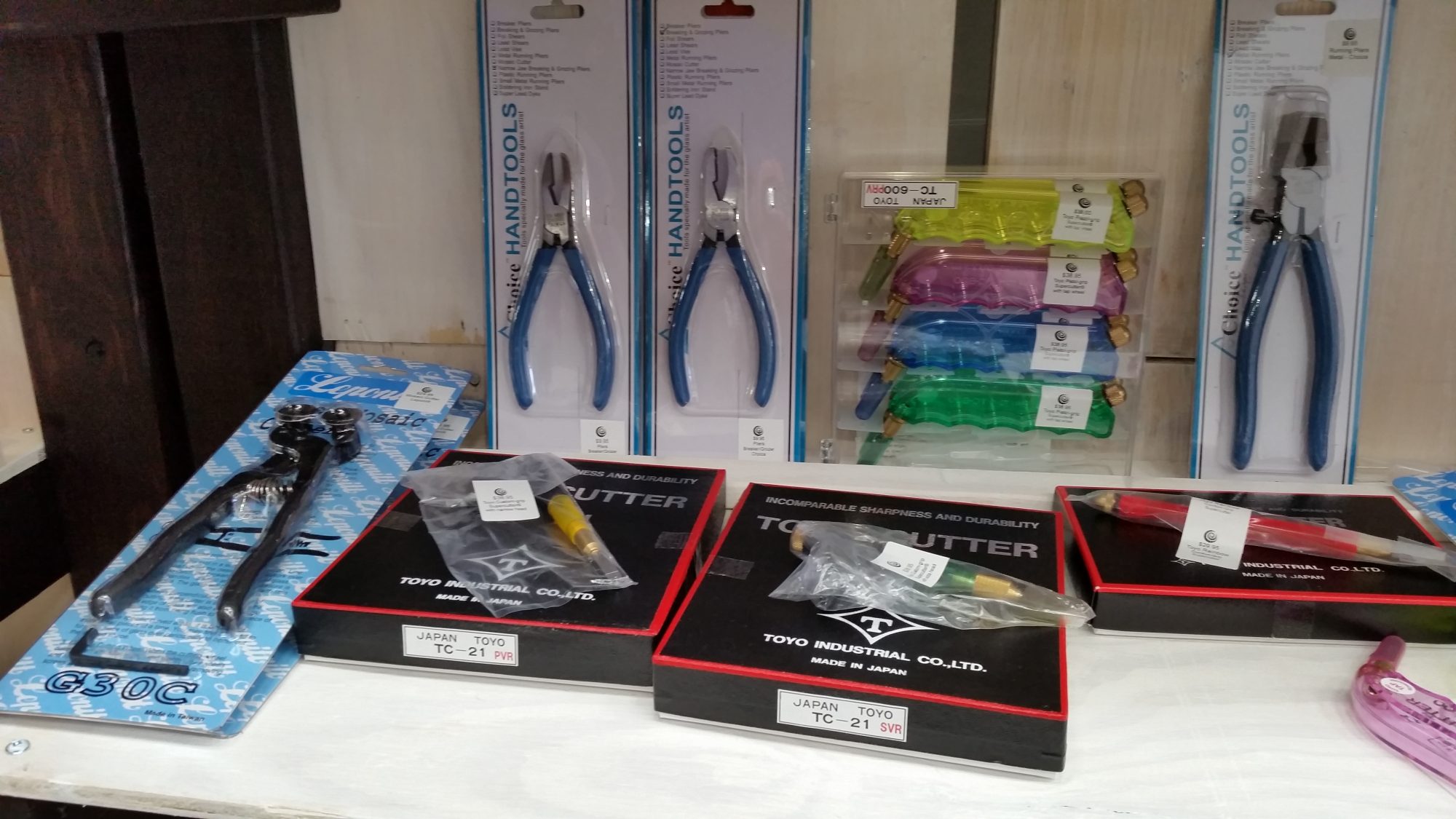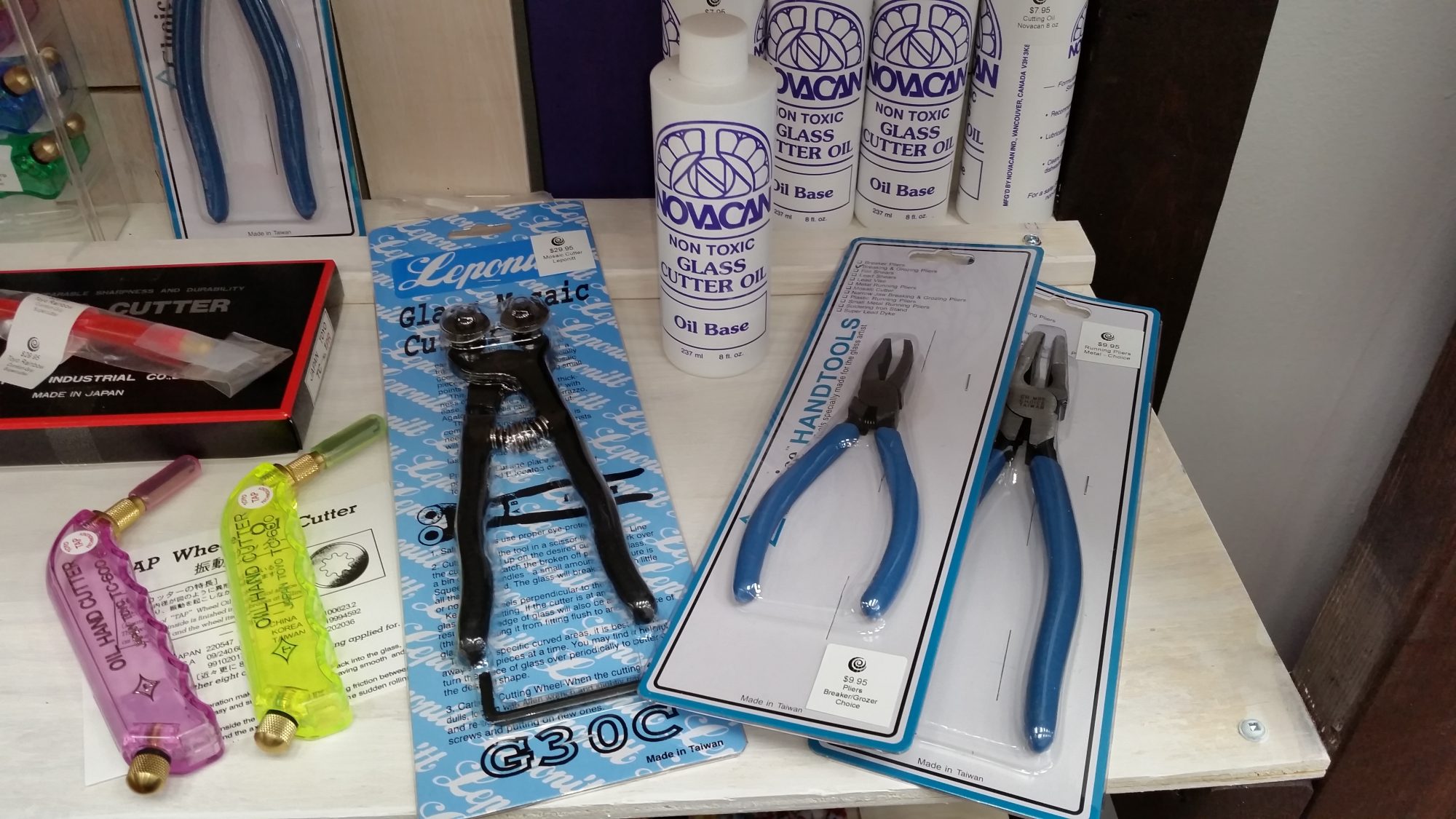 Additional equipment can be ordered from one of our wholesale vendors as a special request.